Who said the toucan wasn't fashionable?
We're thrilled to unveil our collaboration with Simonsthe Canadian fashion and home furnishings brand. Their universe ranges from women's, men's and children's fashion to home decor items.
For the FW19-20 season, Maison Simons has once again trusted us by choosing the lovely Camille pattern.
We love her tropical and floral prints, a bit retro, drawn with a pencil.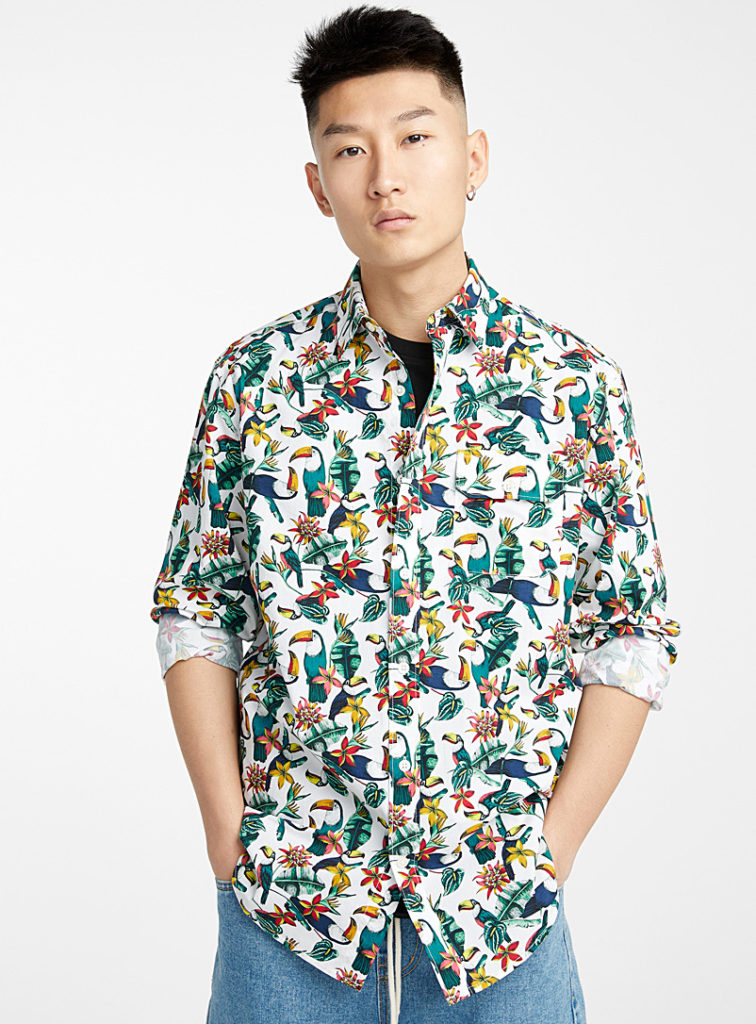 Photo credits: Simons