Sleeping comfortably in the middle of a tropical forest?
It becomes possible thanks to the beautiful bedding set from Garnier Thiebaut adorned with our custom-designed vegetal print.
CLIENT NEED AND OBJECTIVE
Garnier Thiebaut approached our textile and surface design studio to create a custom pattern to be incorporated into their bed linen collection. The design team wanted a print that was vegetal, exotic, with a treatment that bridged the gap between drawing and engraving and a limited color palette of two tones for a clean and minimalist look.
We delivered several proposals and finally this pretty contrasting pattern in black and white executed with fine felt-tip pens, was chosen.
White side 'tropical day hike' or black side 'exotic night exploration', you choose...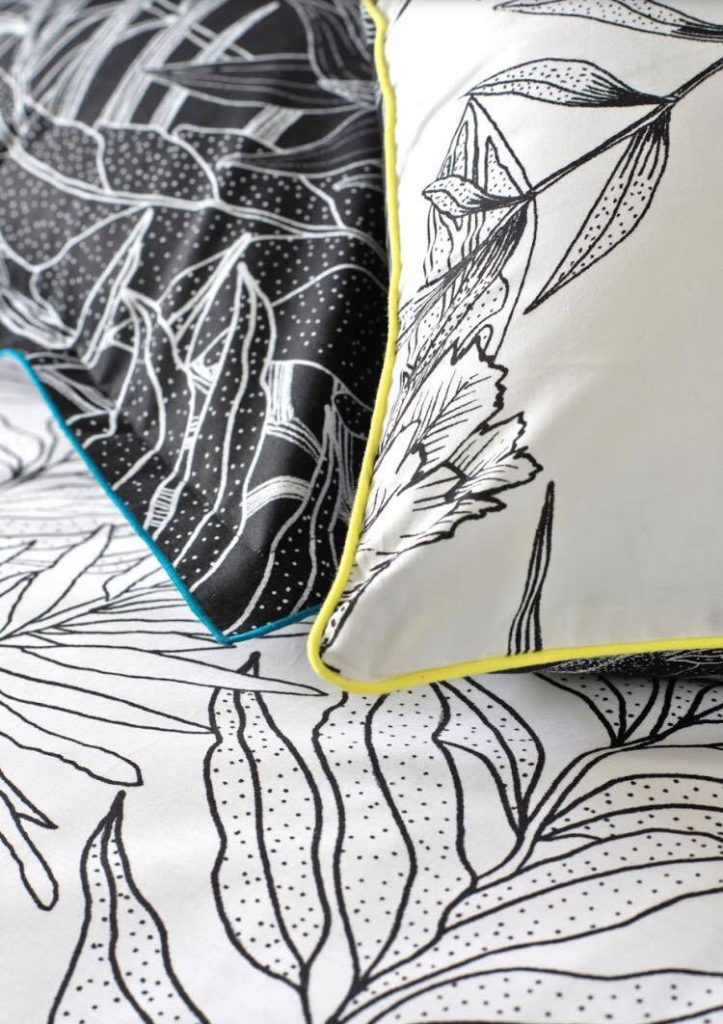 Photo credits: Garnier Thiebaut